In Dynamo 2.6 in Revit 2021 my nodes were invisble. I run pyRevit 4.8.4
After a long search i found out that detaching pyRevit from Revit 2021 solved the problem.
after that i tried attaching a "dynamosafe" version of the engine to Revit 2021 (which is 273). But i got this error from the PyRevitLoader: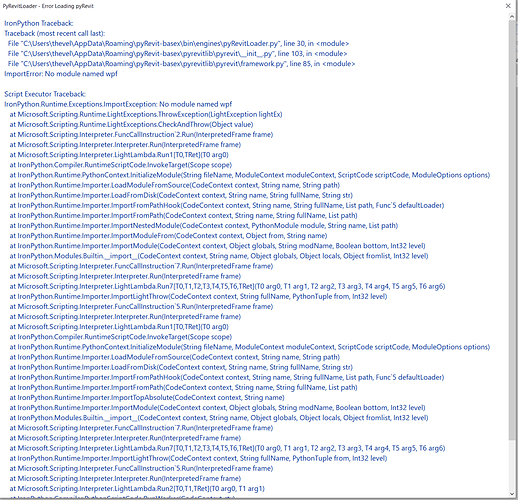 I saw similar errors about wpf in dynamo before it was fixed.
any ideas on how to both run dynamo and pyRevit without errors?