Hello pyRevit Community

When using pyRevit tools i can see the name of the tool if I want to undo an action in revit. For example "Match graphic overrides".
But my own tools give just the name "Sample Text".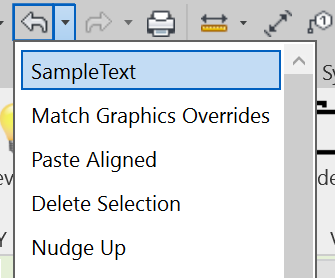 How can i set this name?
I´m using a .yaml file to set the name of my pushbuttons and it works just fine. Only this "undo name" is wrong.
Happy about any advice!
Kind Regards.