Hello Everyone,
I am new to pyRevit, and I have been trying to execute my previously developed cpython scripts in pyrevit. Unfortunately the PySimpleGUI package is not working,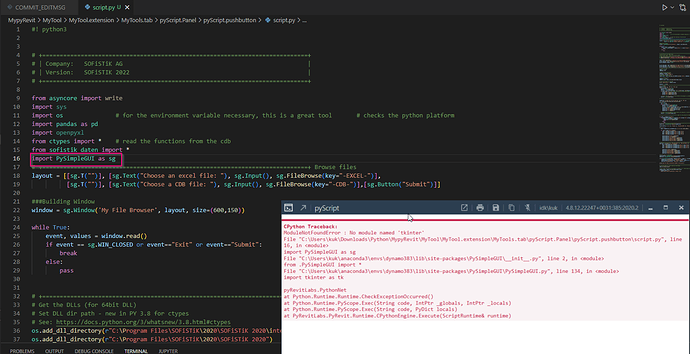 I know IronPython has pyrevit forms for multiple tasks, but what about Cpython
How to create a "browse files" window in Cpython
My Aim: I want the user to choose a CDB file (to read the sofistik results) and an Excel file (to store the manipulated results) then execute remaining script. I know this is task can be done outside of pyrevit environment. But I am creating a bunch of buttons other use cases too, so I don't want to use multiple tools. I want all of them under one ribbon.