Hi Forums,
It been a while but i have a question to ask

!
For the select forms and other selection forms in the pyrevit lib, is it possible to have a preselection configured?
i found the example below on the dev pages but this is using a predifend list and the TemplateListItem Class.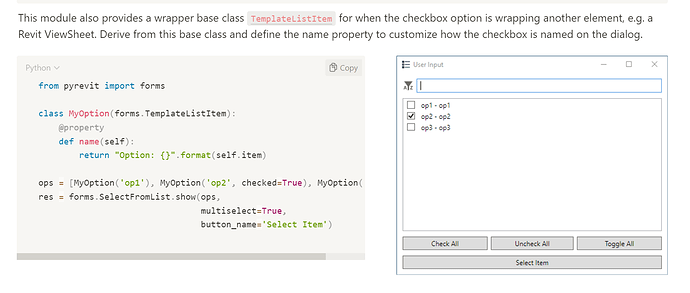 How should i approach this if i have for example a list of sheets and based on a parameter value i want the sheets to be already checked or not. could the above be done with the forms.select_sheets() function?