Hi everyone,
My goal is to create different PyRevit buttons to chose a date for all the elements I've selected. Some elements on Monday, others on Tuesday, ect…
I found an easy way to select elements to modify one of their parameter with Dynamo.
Now, I'm trying to create a PyRevit button to use it. But when I launch it, it only works for the preselected elements, I can't select new one.
I guess I need to create an entry/input but I don't find how to do it ?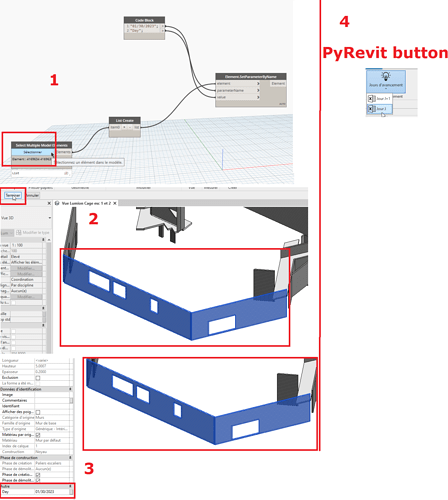 Could someone give me an advice ?
Thanks a lot