Hey everyone!
I am using a smart button. During selfinit the icon is set with this function:
ui_button_cmp.set_icon(path_to_image, icon_size=32)
And then when the user hanges the button state (by clicking on it) i use this code:
script.toggle_icon(new_state)
So that default "on.png"/"off.png" icons are used. And everything works fine, but the button becomes smaller: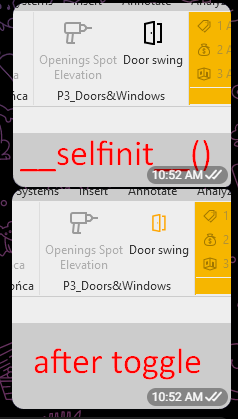 Is there a way to specify the size i want? I mean is it accessible through "script" namespace? Because after the button is initiated, there is no longer acces to button's ui guid.