I'm getting this warning every time I open this particular file. And would like to know how to get rid of it.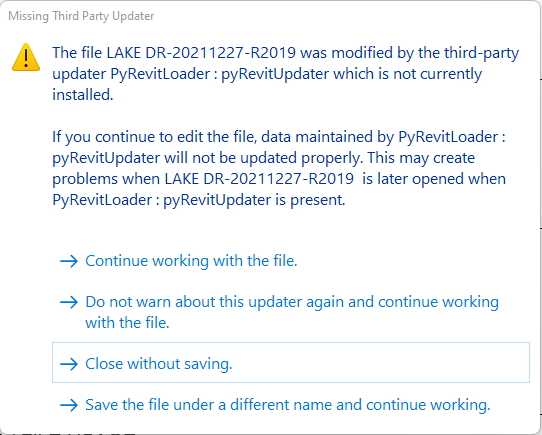 I recently installed the new version of pyRevit 4.8.9.2361+0320 and installed the developer tools and all included extensions. Then I worked on this file and noticed some lag in the views, so I disabled the developer tools and that is when I started getting this warning.
I've been selecting the option to "continue working with the file" and things work fine. But this warning keeps popping up every time I open the file.
using Revit 2019