First of all, many thanks for the team because of creating pyRevit
I try to apply pyc file to all the script.py & library for my team. The pyc folder will be stored on the server and can be call by other people to run selected tools. This worked well for Revit 2019, 2021, 2022, 2023 & 2024 but failed with 2020. All of them have the same pyc library.
This worked perfect on revit 2023

But failed in 2020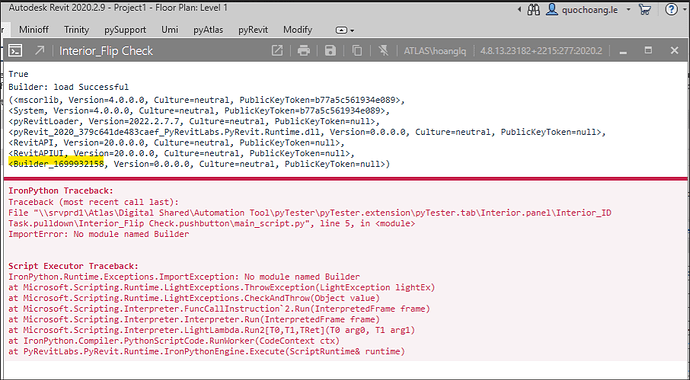 This said that load the pyc successfully but can not call the module
They use the same pyc file
How can we make this work on Revit 2020
Could you please review this and give me some advice?