Hi, I want to create my own plugin using pyRevit. I need to use some Python modules that are compatible with the IronPython 3.4 version. Therefore, I installed "pyRevit_4.8.13.23170_signed.exe" and changed the active engine to IronPython 3 (3.4). However, I'm encountering errors like the ones shown in the image below after change active engine 277 to 340.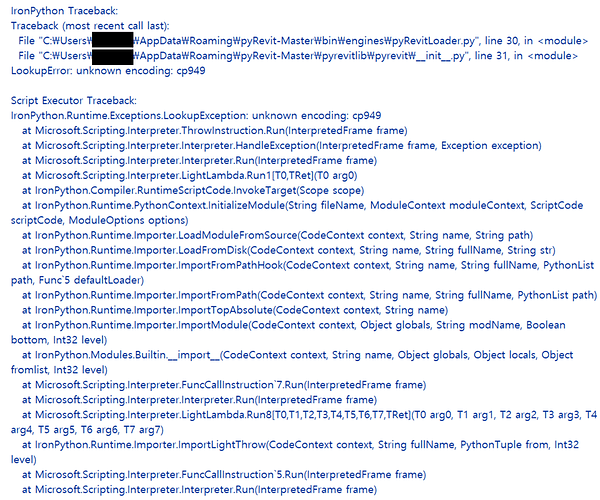 I'm using Windows 10 with Korean language settings, and Revit 2023 with English language settings.
Could you please help me fix this? I appreciate any assistance you can provide.
Thank you.