Hi,
Quick rundown of what im trying to do. User selects all the beams, the code is inserting a family at all end points and specified maxing spacings along the beams, this is creating duplicates at all the end points. Is there a way to collect these and delete the duplicates while inserting an element?
I have attempted to make a lists of all the xyz coordinates and compare them but i havent been successful yet. Im wondering if there is something in the api that will return these duplicates that i can then delete.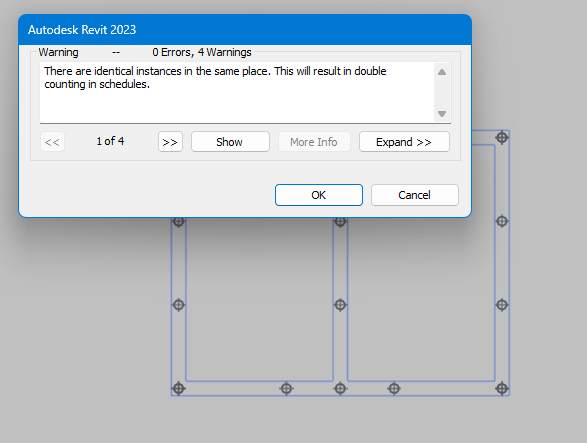 i did find, DuplicateInstances Property in the revit api, but i havent figured out how to use it.
Thanks,