Hi everyone,
I'm trying to create a GUI using the rpw.forms.
Is there a function to create a list of checkboxes (CheckBoxList), or is there a tutorial somewhere that teaches me to create that function.
The result should look like this, but I want the elements to be variable (list or dictionary):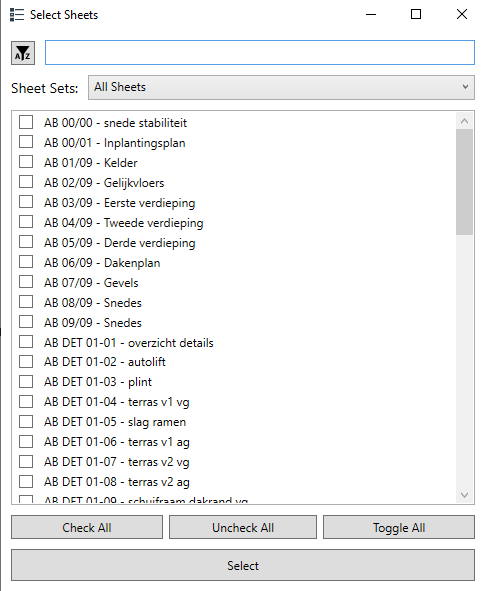 Any help is appreciated!