Hi,
I would like to know if it could be possible to create a sort of Userform in Revit with PyRevit.
I've make an example to show what I would like to do :
Create a button that would show a project parameter and be able to modify it.
It's the simpliest Userform to create on Excel but I've really no idea if it's possible with Pyrevit ?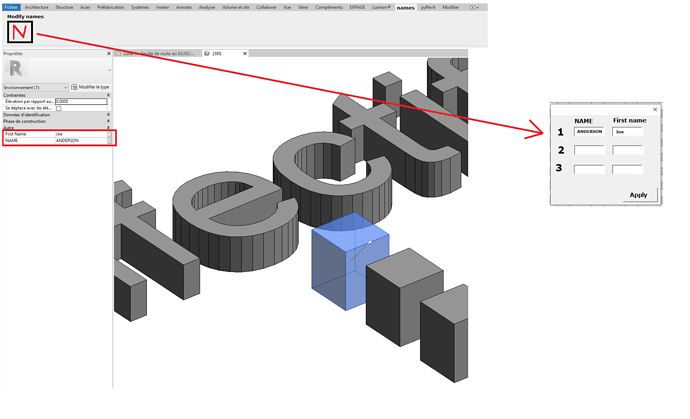 Thanks and have a great day