Hello pyRevit friends

I´m trying to use a config file to adjust print settings but I have some trouble at understanding how this config stuff works, although I have looked up the code of other pyRevit tools. I want to toggle if the PDF scripts use Raster or Vector processing.
I have made a Settings pushbutton that will toggle the following script: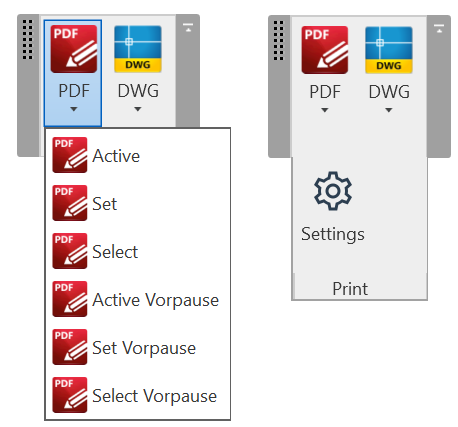 from pyrevit import forms
from pyrevit import script

user_config = script.get_config()
user_config.hidden_lines_processing = "Vector"
processing = user_config.get_option('hidden_lines_processing')
script.save_config()

option = forms.ask_for_one_item(['Vector', 'Raster'],default = processing,prompt='Select Hidden Lines Processing',title='Print Settings')

if option != processing:
    user_config.hidden_lines_processing = option
    script.save_config()

So my code is creating the parameter "hidden_lines_processing" every time, because if it does not exist i get an error. Is there any way to check if a parameter exists in the config.ini file?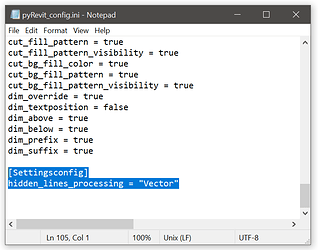 Also i would like to know what this "default value" parameter is for that is used in the pyRevit docs?
>>> from pyrevit.userconfig import user_config
>>> user_config.add_section('newsection')
>>> user_config.newsection.property = value
>>> user_config.newsection.get('property', default_value)
>>> user_config.save_changes()

At last I would like to know how I can call the config parameter value from another script. Because I want to get parameter value from the Settingsconfic in multiple scripts, all the PDF scripts.